It is the year 1995, I am 12 years old. I have been living in the United States for the last five years and visit my home in Germany for the summer. There, I get to fly in the front seat of a single-engine plane with a friend's father. From that moment on, my destiny is sealed. Watching the ground recede beneath me, seeing the world through the panorama windows of that tiny cockpit gives me a new view of life and the universe we live in. Back in the US, flying is all I will talk about. I badger my parents until they let me take my first flying lesson in an Aerospatiale Tampico. For the next two years, I get one lesson each month instead of an allowance. It isn't much to really progress (and I am too young to get my private anyway), but it is the coolest thing in the world! I am a kid who wouldn't be allowed to touch the steering wheel of a car for half a decade. Yet here I am, doing steep turns, stalls and landing an airplane with nearly no help from the instructor! With an equally keen interest in space, I soon go from wanting to become a pilot to going the next step and becoming an astronaut. Books about aviation and spaceflight litter the floor of my room. I make checklists for everything, including my biggest hobby, photography.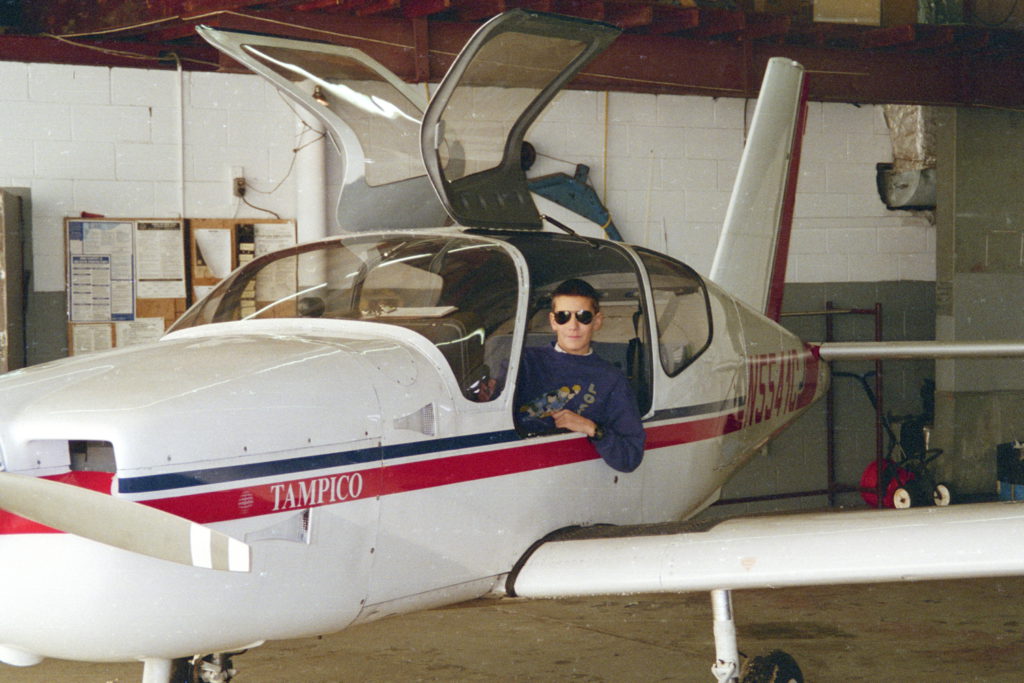 When we move back to Germany in 1997, flying vanishes from my life. Lessons on powered airplanes are exorbitantly expensive in Europe. Time passes, I finish school and my father asks me what I want to become. I have been trying to avoid this question because in my understanding, becoming a pilot involves huge financial risks with a slim chance of getting a good job from the start. I remember my instructor in the US working hard as CFI to gather enough hours to have a chance at flying for the regional airlines. It's all very uncertain, too uncertain for someone who needs structure and a clear path. Going to space as an astronaut seems even more impossible, since that sounds like a part-time job only done on top of a career as scientist or military pilot. Little do I know how poorly informed I am! In answer to my dad's question, I have been considering studying to be an engineer or going to med school. He tells me that a major German airline has an amazing training program. Assuming you got in – and only 5% of the applicants do – you get a top class education as commercial pilot and – assuming you pass it all, which 95% of trainees do – you are guaranteed a job at the airline!
When I visit the airline's recruitment website, the dream is alive once again. It's all photos of young people enjoying flight training in the Arizona desert and pilots in tailored uniforms, their hands on the thrust levers of big jets. That's what I want! I apply for the training program and – a pilot always needs a valid plan B – to med school. Two rounds of assessment center evaluation follow. The first checks my technical and physical knowledge, ability to calculate, logical thinking, concentration, memory, perception speed, orientation ability, sensorimotor coordination and personality traits. Having passed these tests, I am invited to two days of one-on-one and group tests to analyze my cooperation, coordination and control skills, self-reflection, resilience, reliability and discipline as well as commitment and motivation. The final interview with a captain of the airline and several psychologists, who fire questions at me for the better part of an hour, ends with the words "You have passed, congratulations!". In this moment, I feel like I am already flying.
In my emotional high, I reorganize my life. I turn down my spot in med school. For the last two weeks, I have been attending lectures at the university where I intend to combine my commercial pilot training with a degree in engineering. It's not an obligation, much rather a rarely-used option in Germany. Now I can stop living with fellow students and in hostels and look for my own apartment, all while studying from morning to night. Three semesters of university lectures, two more semesters of theoretical flight training and dozens of exams later, I board a Boeing 747 on the way to Phoenix, Arizona. Six months of tough but rewarding practical training on a Beech Bonanza await. Five days a week, I learn to fly that old plane like an airliner. After 18 flights and 27.5 hours, I am allowed to fly it alone! Nothing in a pilot's life will ever be like that first solo. For just over 100 years, man has been able to take flight like the birds he has envied for millennia. When you pilot an airplane for the first time without the help of an instructor, you cross a threshold. You are no longer a being of the ground, you are a being of the air.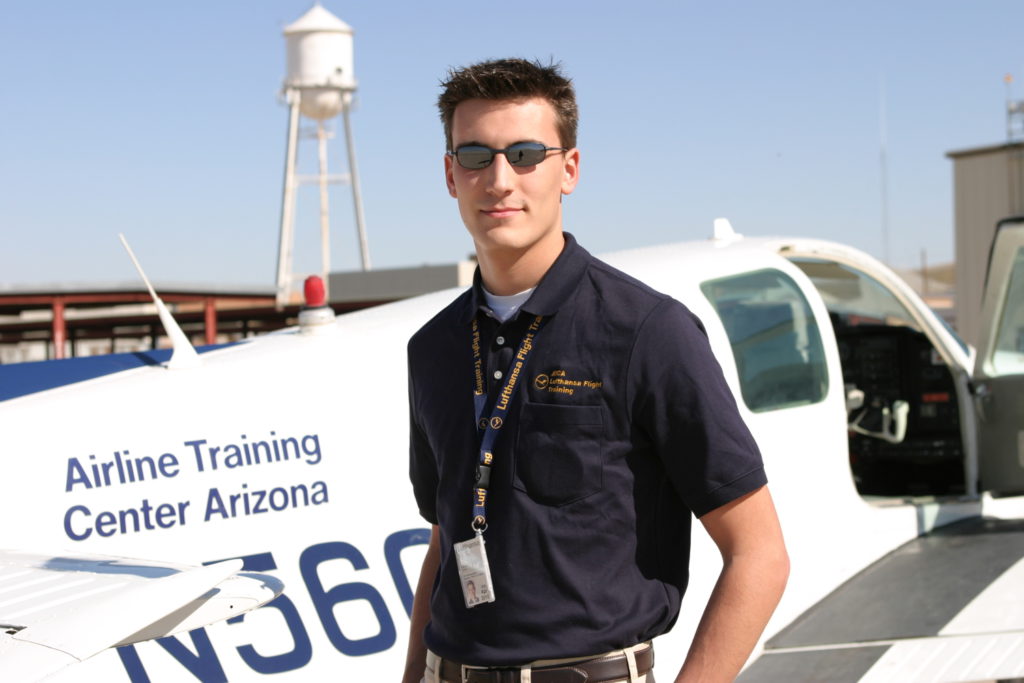 I am trained to proficiency, first according to visual flight rules (looking out), then by using only the instruments in the plane for navigation. Back in Germany, I have one more semester of classes before the final set of exams. Three days of tests, fourteen subjects and 10,000 possible questions are the Mount Olympus an aspiring airline pilot has to climb. It's an exciting wait until receiving the letter certifying you've passed every subject! And the training goes on. Multi-engine training pushes my knowledge further and already the airline is asking me to apply for Boeing 737 or Airbus A320. It's an extraordinary luxury, having the choice between the two. While my peers are disappointed over the limited amount of B737 spots, I am more than happy to be assigned to the A320. Three months in the simulator, a skill test, twelve "base training" landings in a real A320 and I am ready to fly passengers around Europe. Of course, there is still a training pilot guiding and checking me for three challenging months until I pass one last final check.
I have done it! I have become an airline pilot! I can rest now, but I know that this will be a life-long journey of learning. As I fly the A320 from Scandinavia to northern Africa, from Scotland to Turkmenistan, my knowledge grows. As I deal with abnormal situations, medicals and unruly passengers with my captains, I prepare to become a commander myself. My next career step comes after ten years: first officer on Airbus A380. It will take a few more years before I move to the left seat, but there's plenty to learn. The more I have experienced, the better a captain I can become.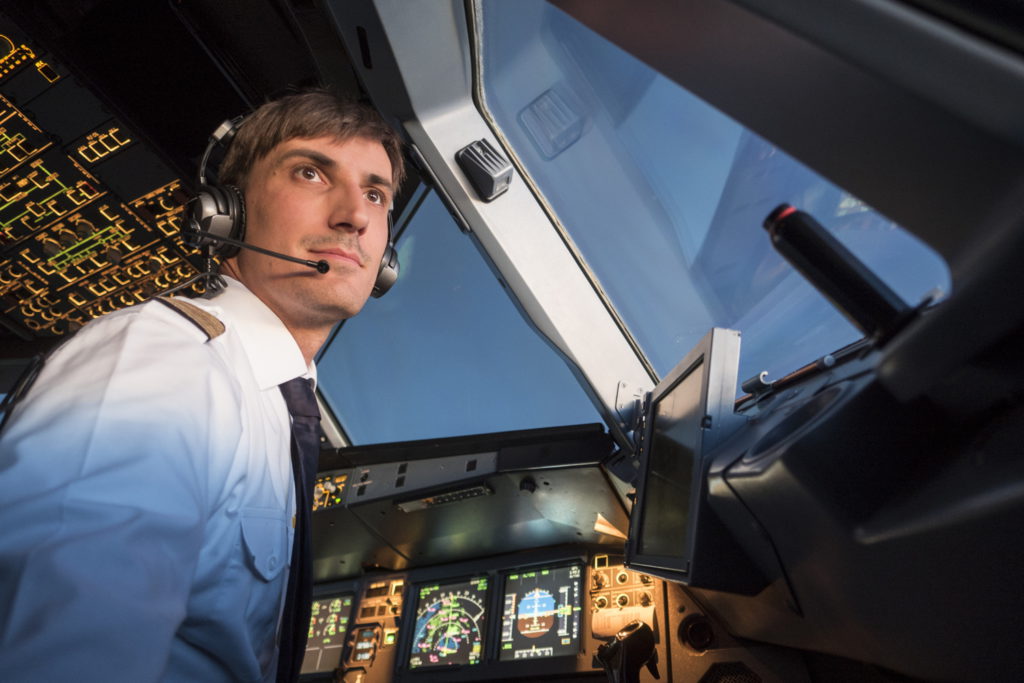 And space? It still beckons! In 2016, the French astronaut Thomas Pesquet launched to the International Space Station for a six-month mission. His career? He had started as an aerospace engineer and worked as an airline pilot flying that same A320 I have flown. And so, all the pieces fall into place: I am living my teenage dream, well on the career path I had never imagined possible. And it all began when a 12-year-old kid had his first flight in a sport plane.